7 Tips that can Help Small-Mid-Scale Business Grow
The foundation of the American economy is small enterprise. 99.9% of businesses across the USA are small businesses. They have small teams with big hearts. After all, it wouldn't be incorrect to say "small business, big heart".
Though it's a fact that these small businesses have a big heart, it's not enough to scale the growth of a small business in terms of increased sales and revenue.
Small businesses need much more than having a big heart. They need to change their growth strategies for booming growth even if it seems scary and non-realistic.
For example; strategic planning based on numbers and accurate information, reliable multiple financial resources, flexibility to anticipate market changes, welcoming innovative resource planning technology, bridging the communication gap among teams and between the business and its customers, and more.
Let's dive in to elaborate more on how you can unleash your best to achieve your goals with what you already own. It can be one of the genius moves to come up with a solution that helps you build a sustainable business, not only for now but for the future too.
7 Practical Ways to Help Your Small Business Grow
Helping a small business with how to accelerate business growth effectively and efficiently can be a difficult job. You could have numerous ideas to grow your business.
Here are 7 smart tips for informed decision-making that will enable you to grow your small business:
1. Strategic Planning
Strategic planning for any business is like the backbone for the human body. It is even more essential for growing a business, especially for a small business that is starting out. It's because small businesses run in small teams and need a clear roadmap to achieve the goal, hence success.
Not only does strategic planning and thorough research help small and mid-size businesses (SMBs) identify long-term goals, but it also assists them in defining the direction the business should take. Precise indications outline the actions necessary to achieve desired objectives.
By engaging in creating a realistic strategic plan, small businesses can align their resources, prioritize initiatives, anticipate challenges and changes, and make informed decisions to creatively navigate the competitive landscape and effectively seize growth opportunities.
To accelerate things even further, small businesses or startups in Food, eCommerce, manufacturing, and professional services can invest in resource-planning software like Dynamics 365 Business Central for data-driven decision-making and automating repetitive tasks.

Business Central (formerly Dynamics NAV) is an all-in-one cloud-based enterprise resource planning solution from the Microsoft Dynamics 365 suite of business applications.
If you want to learn more about Dynamics 365 Business Central, follow this link: What are the Features and Capabilities of Microsoft Dynamics 365 Business Central?
2. Effective Marketing and Sales Strategies
Brilliant marketing is like oxygen to your sales. If you can market your business the way consumers would want it can be extraordinary.
For small businesses, effective marketing is even more necessary to build a sales funnel that can take your business to the next level. It helps them generate awareness, attract customers, and drive revenue.
By developing targeted marketing campaigns and implementing persuasive sales techniques, small business owners can reach and engage their target audience within a fleeting period.
When small businesses are successful in creating and running effective marketing campaigns, building brand recognition is not too far. Once that has been done, small businesses can easily set up a competitive advantage and stand out.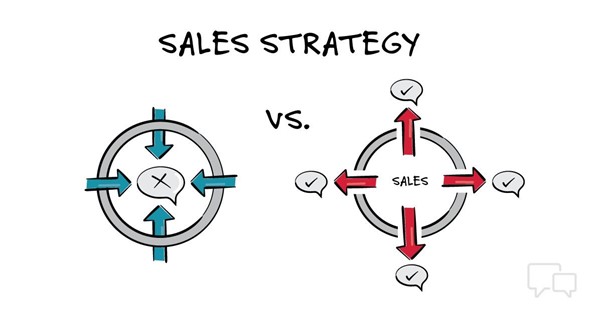 In addition to that, creative marketing and sales strategies enable small businesses to showcase the value of their products or services, build trust with customers, and increase sales. It leads to sustainable growth and increased profitability.

To drive effective marketing and sales strategies seamlessly, small businesses can utilize the capabilities of unified marketing and sales capabilities platforms like Dynamics 365 Sales (earlier Dynamics CRM), Marketing, and Customer Engagement.
3. Streamlining Operations
Streamlining operations involves optimizing processes and workflows for improved efficiency and increased productivity. This can also include identifying bottlenecks, eliminating redundant tasks, automating manual processes, and implementing interactive yet efficient communication channels within the organization.
ERP modules from Dynamics 365 can greatly assist in streamlining operations. These modules are comprehensive business management solutions for managing various aspects of a business, including finance, supply chain, manufacturing, human resources, payrolls, invoices, and more.
Besides helping businesses with streamlined operations, an ERP cloud solution acts as a sole source of truth. That is because it centralizes data, integrates distinct functions, and provides real-time visibility into business operations like financials.

Dynamics ERP modules are now powered by emerging technologies like artificial intelligence and machine learning. These modern ERP solutions can enable small businesses to streamline and automate processes, improve collaboration across teams, enhance decision-making with correct data insights, and achieve greater operational efficiency.
What's more fascinating about these ERP modules is that businesses of all sizes can customize them for specific functionalities tailored to different business needs.
For instance, Dynamics 365 Business Central can be customized for small and medium-sized businesses, and Dynamics 365 Finance (earlier, Dynamics AX) and Dynamics 365 Supply Chain Management (formerly part of Dynamics 365 Finance and Operations) can be tailored for larger enterprises. These modules provide robust features to optimize financial management, inventory control, sales, customer service, and other critical operations.

By adopting these solutions, small businesses can avoid the cost and complexity of custom development while still benefiting from a range of useful features.
4. Financial Management and Compliance
Financial management and compliance for small businesses are about efficiently managing finances while following relevant laws (both local and global), regulations, and standards.
This is one of the crucial steps about how to grow your business financially.
It includes maintaining precise financial records, transparent reporting, and adhering to internal controls and external obligations.

This ensures best financial performance, risk mitigation, and compliance with legal and regulatory requirements. Small businesses need not invest a single penny separately for this, rather it comes integrated with an ERP solution.
For example, if a business needs GDPR, HIPAA, or PCI DSS level compliance, ERP software already has it.
5. Innovation at Every Step
Embracing a culture of innovation can be fruitful for small businesses. It can encourage a work environment that values creativity, risk-taking, and continuous improvement.
By fostering open communication, collaboration, and idea-sharing among employees, small companies can engage employees at all levels in the decision-making process.
This provides opportunities for professional development and creates a sense of ownership and pride in their work.

It becomes even easier if you are ready to welcome innovative ideas and technologies like Microsoft Dynamics 365. It is a complete one shop solution for any business that needs a business solution to drive growth.
What makes Dynamics 365 stand out is that it is fully integrated with other Microsoft productivity apps like Microsoft Teams, Microsoft Loop, Microsoft Power Platform apps like Power BI, Outlook, and more. Plus, third-party applications from various ISVs (independent software vendors) across the globe.
6. Adaptability to Constant Market Changes
Staying close to a customer's needs enables businesses of all sizes and niches to adapt to market changes. This also helps them quickly respond and adjust to shifts in consumer demands, industry trends, and competitive landscapes.
Flexibility in adapting to market changes allows businesses of any size to open doors for new opportunities, re-invent their products or services, redefine their strategies, and remain competitive in the market.

Thus, to set a growth trajectory, businesses must actively seek customer feedback and stay attuned to their evolving preferences and pain points.
It is also recommended to use customer insights for driving innovation and develop products or services that solve users' problems effectively.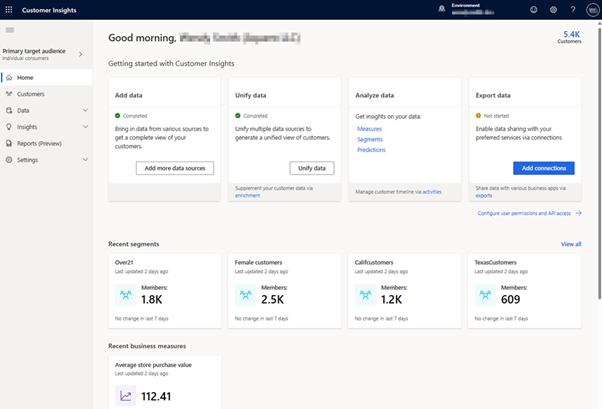 7. A Strong Customer Focus

If you are a small business and looking to propel your growth, strong focus on customer needs and what they are looking for can be no less than magic. Also, companies that help other companies grow. This mantra can help you further make a strong presence in the minds of consumers.
Businesses that are making waves these days prioritize a strong customer focus. It can accelerate the growth of your business too if you foster external partnerships and encourage cross-functional collaboration.

Thus, by leveraging a certain level of expertise and fostering internal collaboration, small businesses can better understand customer needs, innovate their offerings, and deliver exceptional customer experiences, ultimately leading to increased customer loyalty, market share, and sustainable growth.
Want to explore more about how to grow a small business?
Read here:
Why Dynamics 365 Business Central ideal for the scalability of small businesses in 2023?